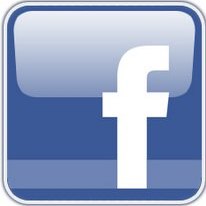 So, what happened to SunnyGirlScraps on Facebook?
There have been lots of grumbling from readers about the new Facebook interface that was implemented last week.
To be honest, I'm also having a hard time navigating the "new" Facebook and finding the posts that I really want to see too. As I've been finding my way around the "new" Facebook, I have found some solutions that MAY help and I want to share those with you especially for those of you that are not seeing your Sunny Girl Scraps stream anymore. So I thought I'd share a couple of solutions. Choose one or both solutions to get your fix of Sunny Girl Scraps!
:: Create A Custom List
Creating a custom list is a simple way to be able to view all of your favorite pages and blogs at a glance. This can be a nice feature when you want to see at a quick glance what is happening on your favorite Facebook Pages!
On your main Facebook view, click on Lists in the left column.
Click on the + Create a List button at the top of the page.
Then you simply need to type SunnyGirlScraps into the + Add friends to this list field and select it to add it.
Do the same for your other favorite Facebook Pages!
:: Mark As Top Story
Marking a site as a top story takes slightly more work, but you'll be able to see all of the latest posts directly in your New Top Story feed.
Scroll through your Recent Stories to find a post from SunnyGirlScraps.
Hover your mouse over the top right-hand corner of the post and a downward arrow will appear.
Click on the arrow and select Mark as top story from the dropdown box that appears.
You may need to do this on a few posts for them to start appearing regularly in your New Top Story feed.
I hope you find this information helpful and if you don't currently follow me on Facebook, click HERE and become a fan of SunnyGirlScraps on Facebook!

Sunny Stampin' & Scrappin'!
Pam Staples